Thank you Brussels and hello Toronto!
Tell us your experience at RightsCon Brussels
Join the RightsCon community!
Keep updated with the #RightsCon Summit Series
RightsCon Brussels Videos!
Watch it here
Check out RightsCon Brussels official program
Every session, every room, every time

Thank you for participating in RightsCon Brussels 2017!
Access Now is proud to have brought you the sixth installment of RightsCon, the world's leading event on the future of the internet. Together we are shaping the global conversation about how to keep the internet open, free, and secure.

RightsCon Brussels brought together 1,500 attendees from 100 countries, with representatives from 500+ organizations, tech companies, universities, startups, and governments. From March 29-31, 2017, in Brussels, Belgium, we gathered in the heart of European policymaking for the most impactful RightsCon yet. We're humbled by your hard work.

You can see the archived program here!. We're excited to announce that RightsCon 2018 will take place in Toronto, Canada. We hope you join us!

Thank you for being part of the RightsCon community and conversation. Together, we can make a difference for digital rights.


RightsCon Brussels Videos
Watch all recorded sessions from RightsCon Brusselshere.
RightsCon 2017 Sponsors
Platform Sponsors






Hub Sponsors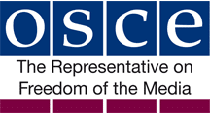 Friends of RightsCon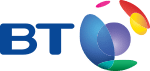 ---
Special thanks to GreenHost, Internews, and Fatboy
SATELLITE EVENTS
To complement ourofficial programming, Access Now partners with other organizations to host relevant, topical satellite events both before and after RightsCon. Here's a look at the other events we partnered with: