RightsCon Brussels latest schedule now available!
Every session, every room, every time -- latest program announced.
Join the RightsCon Brussels online community
See who's coming and make connections with fellow participants
Don't miss RightsCon After Dark!
RSVP now for featured after-hours events
Traveling to Brussels for RightsCon?
Find hotel, visa, and other travel information here

Get ready for RightsCon Brussels: March 29-31, 2017!
Access Now is proud to bring you the sixth installment of RightsCon, the world's leading event on the future of the internet. Together we are shaping the global conversation about how to keep the internet open, free, and secure.

RightsCon Brussels will bring together 1,200+ attendees from 95 countries with 500+ organizations, tech companies, universities, startups, and governments represented. From March 29th-31st in Brussels, Belgium we're gathering the global digital rights community in the heart of European policymaking to host our most impactful RightsCon yet.

Check out the latest draft schedulehere! You can also find our draft program session listhere:it's a stunning mix of sessions, lightning talks, tech demos, and more.

Together at RightsCon Brussels 2017, we'll tackle the most pressing issues at the intersection of technology and human rights. To get your tickets,click hereand to become a sponsor,click here!
TICKETS
Tickets get you complete access to three full days of program and Demo Room sessions, complimentary meals, beverages, parties and social events, and much more. It's your ticket to advance your work and connect with leaders in the community!

Access Now is committed to making RightsCon Brussels 2017 open to all, which means we are doing our best to make the conference accessible for participants and speakers from all over the world. If you are in need of a discount code, please clickherefor more information. If you have a code already, please make sure that you use it responsibly.
For reference, as of March 21, €1 = $1.075 USD.
Powered by Bizzabo
RightsCon 2017 Sponsors
Platform Sponsors






Hub Sponsors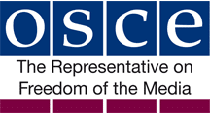 Friends of RightsCon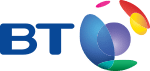 ---
Special thanks to GreenHost, Internews, and Fatboy
New speaker highlights announced regularly, click here for the latest program. Also check out the public list of participants attending RightsCon Brussels.
SATELLITE EVENTS
To complement ourofficial programming, Access Now partners with other organizations to host relevant, topical satellite events both before and after RightsCon. Here's a look at what we have planned so far :
Iran Cyber Dialogue
Iran Cyber Dialogue (ICD) is annual conference to strengthen the global community working towards improved online access to information in Iran. Hosts: ASL19 - When: Monday & Tuesday, March 27-28, 2017
Tech and Foreign policy - Bridging the gap
Hosts: ALDE - When: Tuesday, March 28, 2017
The program is designed to educate and engage youth in policy and advocacy discussions around digital rights. Hosts: Access Now, Sinar Project, NetMission.Asia - When: Tuesday, March 28, 2017
This Satellite Session is fashioned as an intervention into ongoing advocacy, research, and practical support efforts, and seeks to interrogate a wide range of possible framings of online harassment. Hosts: Tactical Tech - When: Tuesday, March 28, 2017