Announcing the Draft Program for RightsCon Toronto
Get an early taste of what to expect here
RightsCon Toronto 2018 Tickets on Sale!
Early Bird pricing available for a limited time
Meet the RightsCon Community
Including our speakers and local champions
Get more info on RightsCon Toronto
Details on venue, travel support, and more
Host a Booth at RightsCon Toronto

Introducing the Community Village Space
Need an Invitation Letter to Travel?
Get your custom letter here
Join the RightsCon Rundown Newsletter
Keep updated with the #RightsCon Summit Series
Access Now invites you to RightsCon Toronto 2018, the seventh event in the RightsCon Summit Series. As the world's leading conference on human rights in the digital age, we bring together business leaders, policy makers, general counsels, government representatives, technologists, and human rights defenders from around the world to tackle pressing issues at the intersection of human rights and digital technology. This is where our community comes together to break down silos, forge partnerships, and drive large-scale, real-world change toward a more free, open, and connected world.
Ready to join us? Learn more about our community, including who will be attending RightsCon Toronto, and click below to get details on our largest, most important program yet.



When you register for RightsCon Toronto 2018, your ticket includes: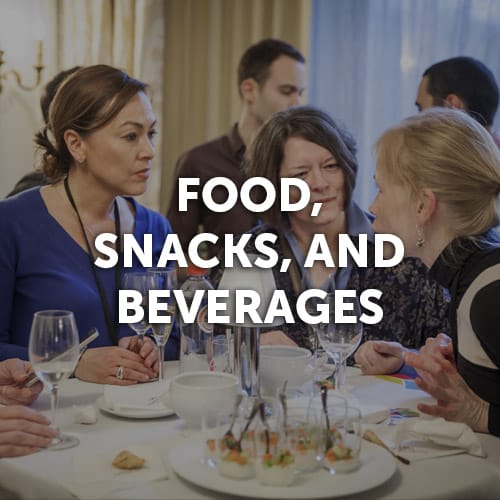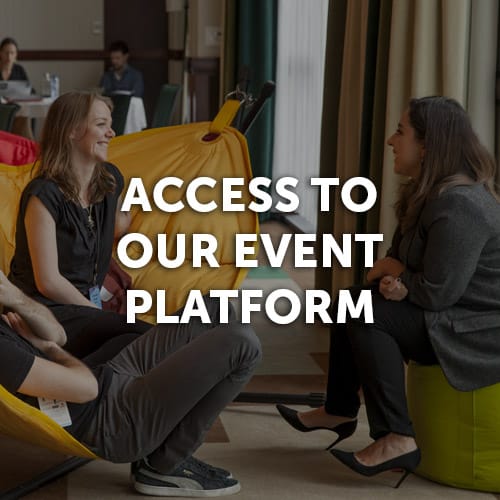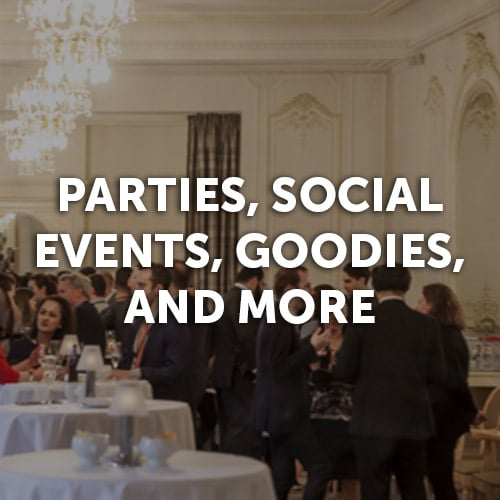 Act quickly and save big with early registration pricing!
Please note, prices will convert to regular pricing on February 23, 2018.
See below for details on ticket discounts.
Having trouble viewing this form? You can also get your tickets here.
Discounts: We offer discounts to program session organizers, speakers, and participants attending from around the world. Please contact [email protected] if you would like to request a discount, or have a question about who qualifies. For more information, please see our ticket policy and travel support application.
For group tickets, or if you'd like to register without Eventbrite, contact [email protected]
Please note that tickets are sold in US Dollars.
RIGHTSCON TORONTO SPEAKERS
Meet some of our 2018 speakers
Every year, RightsCon gathers hundreds of speakers across 450+ sessions. We'll continue to announce more speakers, so check back!
THE RIGHTSCON COMMUNITY: AFFILIATED EVENTS
To complement our official programming, Access Now partners with other organizations to host relevant, topical satellite events both before and after RightsCon. Here's a look at the other events we partnered with:
Young Leader Summit

The RightsCon Young Leaders Summit brings together students and young professionals for a one-day workshop at the Beanfield Centre at Exhibition Place on May 15, 2017. The program invests in and empowers young people to join policy and advocacy discussions around human rights in the digital age. Led by leaders of the digital rights community, the workshop engages participants on advocacy, policy making, and movement building for a wide range of emerging issues, such as data protection and privacy, network discrimination and connectivity, digital security, diversity and digital inclusion, artificial intelligence and algorithmic accountability, and more. After the workshop, participants will have the opportunity to attend official RightsCon Toronto programming on May 16-18, 2018, with the opportunity to lead their own lightning talks.
Tech and Foreign Policy - Bridging the Gap

Hosted by ALDE at the European Parliament, this event sought to bridge the gap between foreign policy experts and tech experts in order to inform a values-based digital foreign policy.The open internet is not limited by geographical borders, and new technologies have a clear impact on foreign policy: issues such as cybersecurity, internet governance, digital trade and digital rights are becoming central to the work of any diplomat. Net neutrality discussions are crucial for achieving sustainable developments goals such as getting the next billion people in the Global South online. When governments throttle access to the internet, they violate freedom of expression on a large scale. A regulation to review the EU's dual use regime is a tool to protect human rights defenders abroad. Yet the worlds of foreign policy experts and technology experts can still seem disconnected.
Keep Up to Date with the RightsCon Rundown
Get our newsletter for updates on tickets, speakers, and programming.