RightsCon Toronto 2018 Program
3 Full Days | 450+ Sessions | 2,000+ Participants
Access Now is thrilled to share with you the RightsCon Toronto 2018 schedule. Built by our global community, this is the biggest program in RightsCon history, with more than 450 sessions and representing more than 70 countries. We're excited to share with you that this year, a majority of our session organizers identify as female, and our community has grown to include 46% first-time organizers.
RightsCon Toronto will provide unparalleled opportunities to engage with community leaders in sessions, private meetings and discussions, satellite events, parties, social events, and more. Check out the schedule below and visit the entire program on our Sched page.
Want access to your RightsCon schedule directly on your phone? The best way is to download the RightsCon app for your mobile device on the App Store or Google Play Store so you can access your schedule on the go.
Want to know who you will be joining in Toronto? Check out our public participant list and some of the 1,000+ speakers presenting at this year's RightsCon.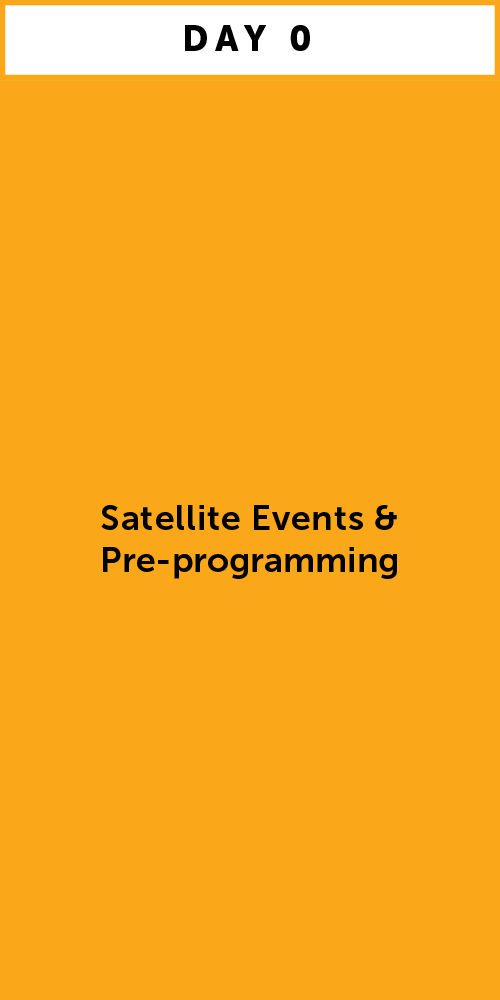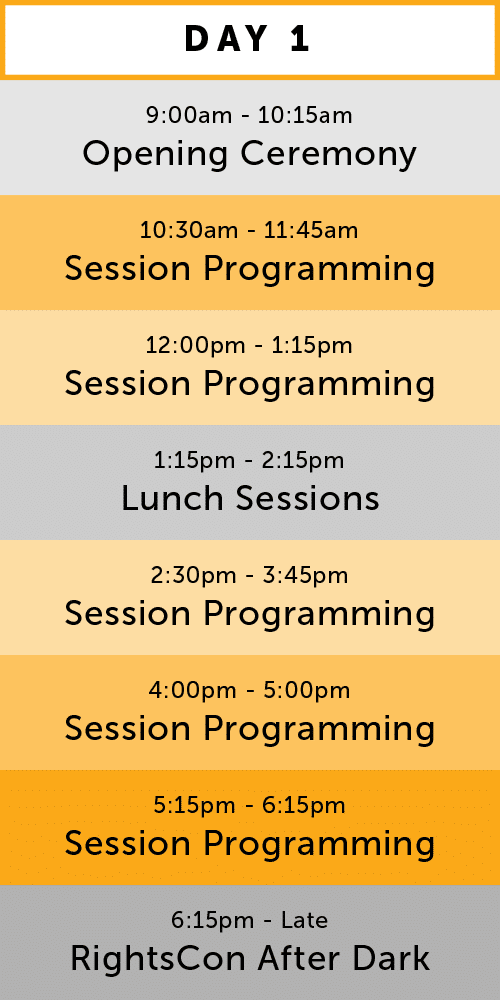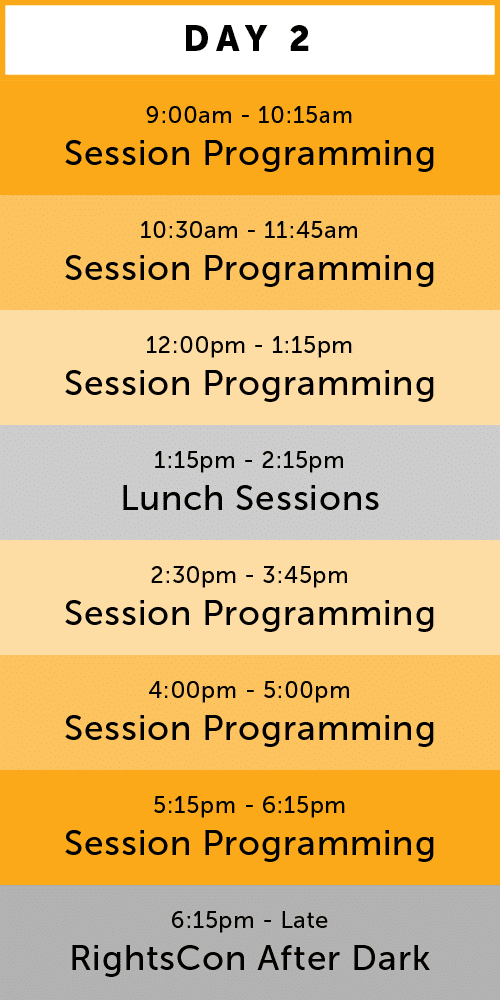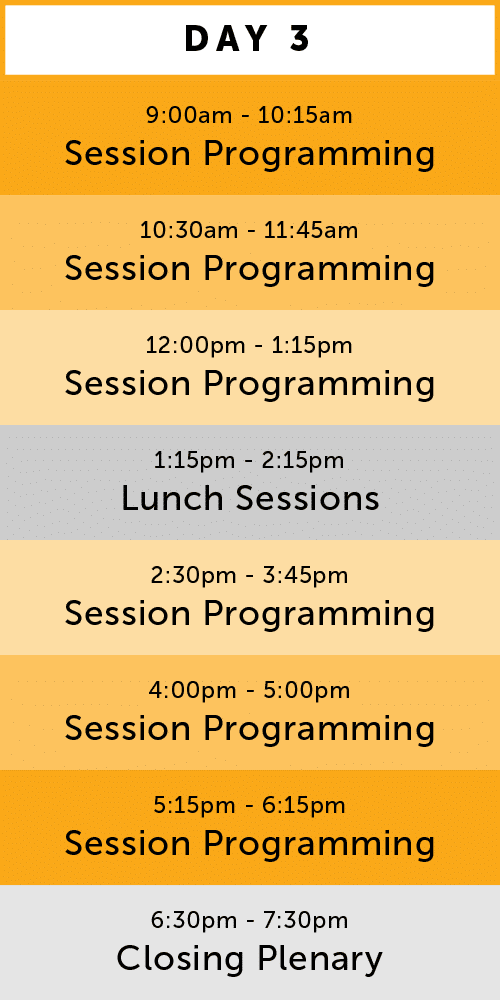 THE RIGHTSCON COMMUNITY: AFFILIATED EVENTS
To complement our official programming, Access Now partners with other organizations to host relevant, topical satellite events both before and after RightsCon. Here's a look at the other events we partnered with:
Young Leader Summit

The RightsCon Young Leaders Summit brings together students and young professionals for a one-day workshop at the Beanfield Centre at Exhibition Place on May 15, 2017. The program invests in and empowers young people to join policy and advocacy discussions around human rights in the digital age. Led by leaders of the digital rights community, the workshop engages participants on advocacy, policy making, and movement building for a wide range of emerging issues, such as data protection and privacy, network discrimination and connectivity, digital security, diversity and digital inclusion, artificial intelligence and algorithmic accountability, and more. After the workshop, participants will have the opportunity to attend official RightsCon Toronto programming on May 16-18, 2018, with the opportunity to lead their own lightning talks.
Continuing Legal Education workshop

Access Now is excited to offer its first RightsCon CLE and CPD Credit Bearing Course "Ethical Duties in the Digital Age: Encryption Done Dirt Cheap." Come to our workshop on May 18, 2018 from 4:00 p.m. to 6:00 p.m. and participate in an interactive workshop on data security strategies to help lawyers protect confidential information.
This course is CPD accredited by the Law Society of Ontario and CLE approved by the California State Bar. NY State Attorneys will receive CLE credits through the NYSBA Approved Jurisdiction policy.
What next for social movements?

Hosted by Just Net Coalition (JNC), the event
Contending with the digital horizon – What next for social movements?
for Day 0 of RightsCon will attempt to broker this dialogue by convening a space for representatives of social movements (focussed on social, economic and cultural rights) to speak from their situated experiences and emerging insights about the so called 'digital revolution'. These exchanges and interactions we believe can help in exploring how individual and group and collective rights movements can work together for data and digital justice.
Keep Up to Date with the RightsCon Rundown
Get our newsletter for updates on tickets, speakers, and programming.