RightsCon is the world's leading event on human rights in the digital age.
Originally called the Silicon Valley Human Rights Conference, RightsCon rotated annually between San Francisco and another global city. Now, RightsCon visits new host cities each year that are power centers for technology and human rights. Due to COVID-19, we will host our ninth edition of RightsCon in San José, Costa Rica in 2021.
---
History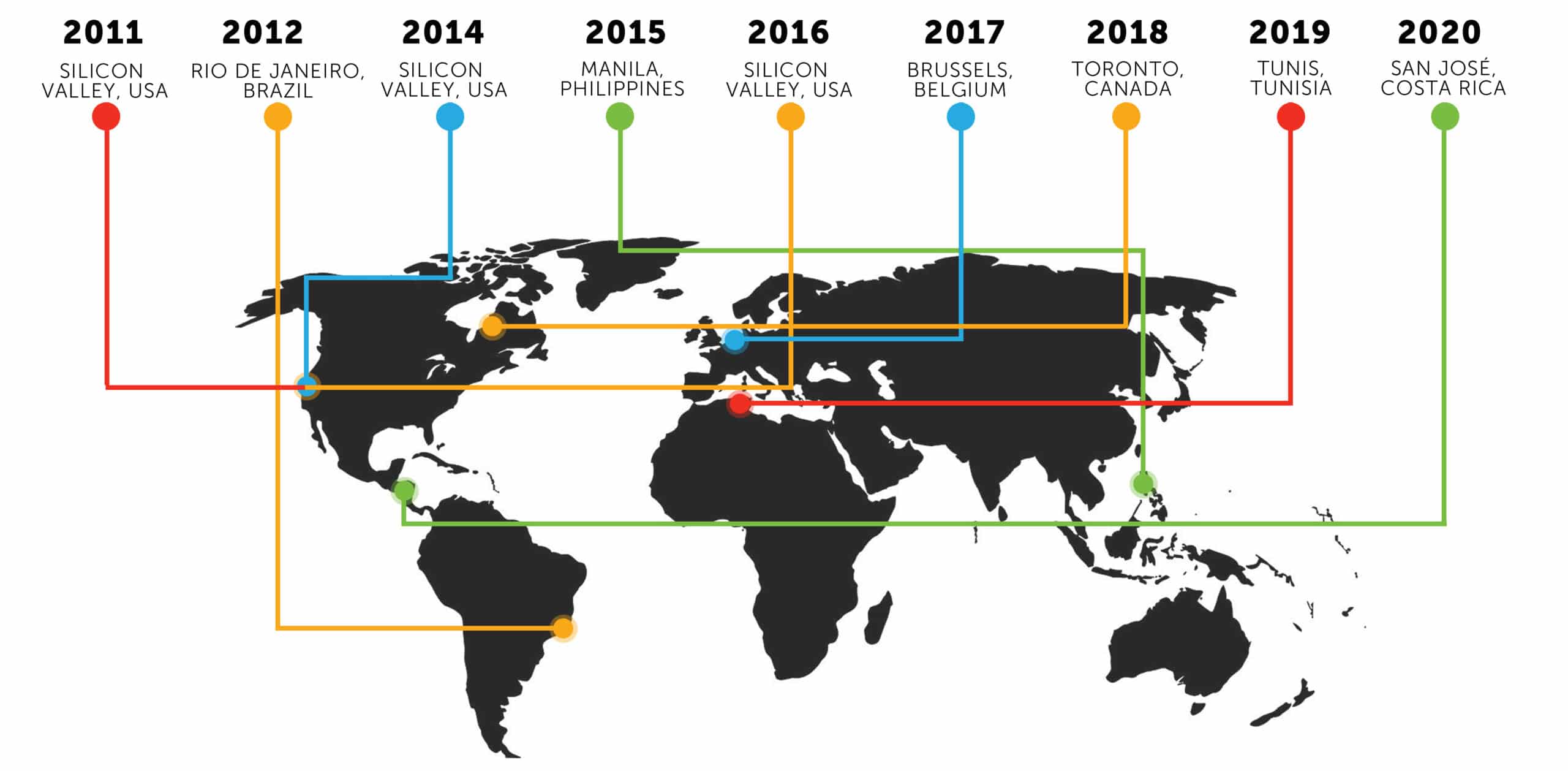 RightsCon Brussels 2017:
+1,500 participants / +700 organizations / 105 countries
RightsCon Toronto 2018:
+2,500 participants / +700 organizations / 118 countries
RightsCon Tunis 2019:
+2,750 participants / +450 sessions / +700 organizations / 122 countries

---
Keep Up to Date with the RightsCon Rundown
Get our newsletter for updates on tickets, speakers, and programming.