RightsCon provides a platform for people from around the world – activists, technologists, business leaders, policymakers, journalists, and more – to come together and set the agenda for human rights in the digital age. Every year, the summit supports a program of 400+ sessions across 15+ program tracks, all sourced and selected from an open Call for Proposals.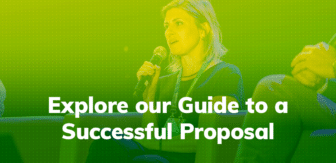 Read our guide for tips, tricks, and advice to develop your session idea into a standout proposal.
Our recent blog post highlights topics to watch, including gender justice, labor, and the environment.
We're sharing our approach for the first-ever hybrid RightsCon and what it means in practice.