New for 2022: Introducing the RightsCon studio
As we head into the 11th edition of RightsCon – and our third virtual event – we're reimagining RightsCon spaces and testing new, exciting ways to experience the program and platform, which is why we're introducing The RightsCon Studio.
Participants can think of the RightsCon studio as their homebase for RightsCon: start your day (wherever you're located) with a Rise and Shine welcome from regional voices, watch Program Previews to get a glimpse of what's coming up, join In Conversation interviews with global leaders across sectors, take action with the coalitions highlighted in Community Voices, and get a recap on what you've missed in Program Reviews.
Whether you're located in Brazil, France, or Myanmar, and joining in your morning, afternoon, or evening of our five days of programming, you can tune into the Studio on the homepage of the RightsCon platform.
Introducing our Studio host: award-winning journalist Melissa Chan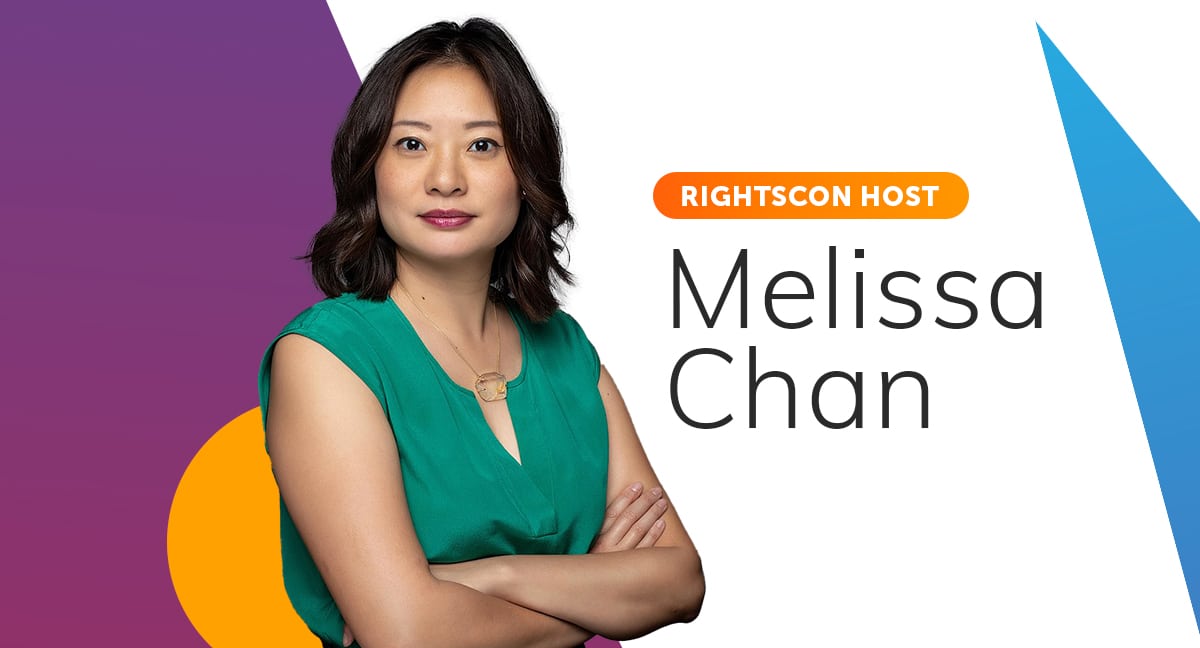 Joining you in the Studio as the anchor of your RightsCon experience is Melissa Chan, a seasoned and multi-award-winning journalist whose long list of accolades and achievements include two Human Rights Press Awards from Amnesty International, an Emmy nomination, and co-founding the Yale Journal of Human Rights.
Get your ticket and follow Melissa as she interviews prominent voices from civil society, government, the private sector and more live from the RightsCon Studio.
Here are (just a few) of the speakers who will join us:
Plus many, many more soon to be announced.We're taking a first step into in-person spaces and delivering it directly to wherever you are located. Join us from Monday, June 6 to Friday, June 11, 2022.