The 2023 Call for Proposals will support 19 program categories. The categories help our team review and compare proposals on similar or related topics, and inform the final program tracks that participants can use to navigate the schedule.
Take a look to determine which category is most relevant to your session idea.
Artificial Intelligence
Business, Labor, and Trade
Conflict and Humanitarian Action
Content Governance
Data Protection
Digital Security for Communities
Emerging Technologies
Freedom of the Media
Futures, Fictions, and Creativity
Global Cyber Norms and Encryption
Governance, Politics, and Elections
Human Rights-Centered Design
Internet Access and Inclusion
Internet Shutdowns and Disruptions
Justice, Litigation, and Documentation
Online Hate and Violence
Organizational Capacity and Funding
Privacy and Surveillance
Tactics and Contexts for Activists
A session starts with a goal. Why do you want to host a session at RightsCon, specifically? What do you want to achieve in the room, and how will participants help you reach that point? Your goal will dictate which session format to pursue.
Not sure where to start? Choose one of the options below to see which format is the best fit for you.
What do you want to achieve?
When you select a format in the proposal form, a series of tailored questions will appear. The questions will prompt you to think deeply about your session structure and content, and methods to ensure participants are invested in your goal. Remember: once the proposal form is submitted, you will not be able to change the session format.
Dialogue
An open-ended format where experts share ideas and map out solutions in dialogue with participants.
1 facilitator, 3-4 speakers, 50 participants
60 minutes, multi-table setup
Fishbowl
A collaborative format where participants provide feedback on a project under development.
3-4 facilitators, 30 participants
60 minutes, single table setup
Workshop
A hands-on format where participants can build skills, co-create resources, and learn tactics.
3-4 facilitators, 30 participants
60 minutes, multi-table setup
Private Meeting
A closed-door format where invited stakeholders can collaborate and contribute to a plan of action.
3-4 facilitators, 20 participants
75 minutes, single table setup
Lightning Talk
A short, prepared presentation that frames an issue, initiative, or cause around a personal narrative.
1-2 speakers, 100 participants
8-10 minutes, theater style
Tech Demo
A short, prepared presentation that showcases a new tool, technology, or technical project.
1-2 speakers, 100 participants
8-10 minutes, theater style
You can choose to host your session online, in-person, or hybrid.
Online sessions are hosted entirely on our virtual summit platform and are scheduled across different time zones. If you run a session online, you will access the session from your personal device.
In-person sessions are held at our venue in San José and scheduled from 9:00 to 17:00 Costa Rica time. Sessions hosted in-person will have limited technical capabilities to ensure more dynamic face-to-face interaction, and all facilitators, speakers, and participants should plan to attend in-person.
Hybrid sessions are held both online and at our venue, and are primarily intended to broaden access for participants. Most sessions will be scheduled on Costa Rica time, and at least two facilitators must be physically present.
You can learn more about these options and opportunities for speakers and facilitators to join virtually in our blog post.
Access Now works with experts from around the world to evaluate proposals holistically and build a community-sourced program. Once the Call for Proposals closes, the RightsCon Program Committee will review proposals by category and advance sessions based on the core criteria above.
The review process is competitive, and in the past years, our team has had to turn away many exceptional proposals for the sake of a well-rounded program. To set your proposal apart, we strongly recommend that you refer to our evaluation criteria and guidance on participatory design as you fill out the form, and confirm facilitators and speakers before you submit.
Relevant
Is the proposal timely and salient to the RightsCon community? Does it address an important topic at the intersection of technology and human rights?
Actionable
Does the proposal set out an achievable goal? Does it aim to find solutions to a problem?
Original
Does the proposal introduce a new idea or offer a fresh take on an issue? Does it purposefully build on established conversations?
Diverse
Does the proposal welcome people with diverse experiences and opinions to the table? Does it feature perspectives from different contexts and communities?
Participatory
Does the proposal prioritize the participant experience? Does it put forth an intentional session design to ensure participants are invested?
Before you press the submit button, use our checklist to make sure your proposal is ready for review!
I have created an account on the RightsCon proposal portal.
I have completed all required questions in the proposal form to the best of my ability.
I have selected a format and program category that matches my goal.
My proposal supports a diversity of perspectives across regions, communities, genders, and sectors.
I have confirmed the participation of my speakers and facilitators, where possible.
I have looked over and taken into account the evaluation criteria in my responses.
I have reviewed and agreed to the terms of Access Now's Code of Conduct.
You're all set!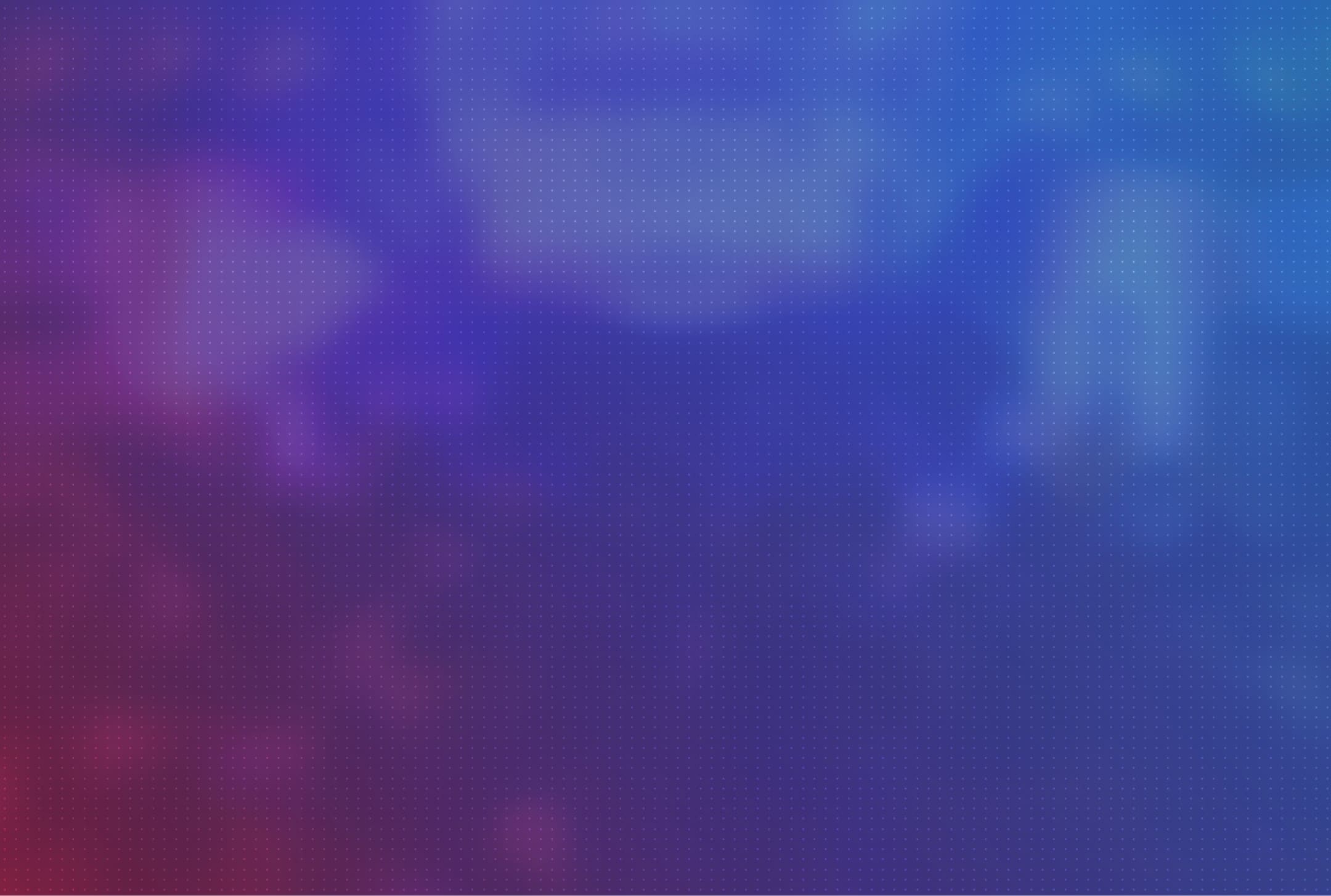 Outcomes
An outcome is the product of an effective session.
Once the session ends, how will you build momentum? How will participants continue to contribute and collaborate?
Below are examples of outcomes.
Create a coalition
Launch a campaign
Draft standards
Fund a project
Revise a resource
Hold a training
"The purpose of [the Technologist Code of Ethics] would be to support technologists, civil society actors, and academics to come together to document a set of principles for how technology should uphold democratic values."

Samantha Power
Administrator of the United States Agency
for International Development

Frequently Asked Questions
Whether you're a newcomer or returning member of our community, take a moment to read about our program priorities and policies for RightsCon Costa Rica.
Where do I submit a proposal?
The RightsCon proposal portal is a one-stop shop where you can submit and manage session proposals, apply for our Community Support Fund, and more. Create an account to get started!
You can propose a maximum of five sessions for consideration. Please note that the limit only applies to the number of proposals per person, not per host institution.
What are the roles in an online session?
Depending on the format, a session will include a number of different roles:
A session organizer develops the session content and structure, and coordinates with facilitators and speakers at all relevant steps in the process.
A facilitator leads discussion and activities, and steers participants to reach the session goal. Most, but not all, session organizers also choose to facilitate.
A speaker frames the conversation from an expert's perspective and offers ideas for participants to question and consider.
A participant brings personal insights and experiences to the table and actively contributes to the session goal.
A technical moderator (online) or room monitor (in-person) manages participant access, and ensures the session runs smoothly and ends on time. Our team will assign one technical moderator or monitor to every session room.
What is RightsCon's approach to a "hybrid" program?
Hosted both online and in-person, RightsCon Costa Rica will mark our first hybrid summit. The program will support six session formats intended to foster moments of connection and collaboration, and a schedule which will enable live participation across different time zones.
You can choose to host your session online or in-person. Online sessions are run entirely on our custom summit platform, while in-person sessions are held at our venue in Costa Rica. You can pick either option, but once you submit the proposal form, your selection is final.
We want to know what a "hybrid session" means to you, and what would help you make the most of the summit experience. Our team is exploring hybrid production elements which promote the principles of participatory design, and create more flexible and asynchronous options for online and in-person audiences.
In the proposal form, you'll see a question about potential hybrid elements, such as simultaneous participation, mirrored sessions, or replays. While we may not pursue all the elements listed, your input will help shape and inform our production parameters for RightsCon Costa Rica.
You can read more about our hybrid event model, and the considerations and factors which will inform our approach, in our recent blog.
What are RightsCon's policies on diversity, equity, and inclusion?
We take seriously our responsibility to build a program and a summit space that reflects the diversity of experiences embodied by our community. RightsCon's policies on diversity, equity, and inclusion aim to address dynamics of privilege and power that impede trust, openness, and collective action.
Diversity is one of our core evaluation criteria. As always, we welcome proposals that explore technology's intersection with gender, race, ethnicity, religion, disability status, economic status, and/or other social, cultural, or personal identities.
Organizers should arrange session lineups with care and consciousness of regional representation, and representation of communities across regions – such as Indigenous peoples, Black communities, and people with disabilities – that are traditionally pushed to the margins and excluded from global convening spaces.
Access Now upholds a no-tolerance policy for men-only panels ("manels"). We also look critically at sessions that only feature perspectives from communities which perpetrate and benefit from systems of oppression, including but not limited to: colonialism, racism, classism, and land and resource exploitation.
We may reach out to organizers to offer feedback or recommend facilitators for sessions where these standards aren't met. In rare cases, we may pull a session from the schedule if it violates our policies.
Access Now's Code of Conduct establishes principles and expectations for participation at RightsCon. If you have ideas on ways we can better serve our global community, contact us at [email protected].
How does RightsCon support session organizers?
RightsCon convenes people from around the world to discuss critical issues and advance a shared agenda for human rights. If your proposal is accepted into the program, we'll work with you to develop a participatory and action-oriented session, and provide training, resources, connections, and opportunities to network with other organizers, all in the service of building a program that reflects the diverse needs, priorities, and interests of our community.
At RightsCon, participants are not passive listeners, but active contributors. Your proposal should clearly articulate what you want to achieve and how participants will help you reach that goal. No matter the format, a well-structured session will make the best use of the people and perspectives in the room.
Can I host a session in any language?
Yes! While most sessions are conducted in English, the program supports many other languages, such as Arabic, French, Spanish, Portuguese, and Russian. In an effort to make RightsCon more accessible, the proposal form offers optional sections where you can submit answers in another language.
If the form presents a barrier to submitting a proposal for consideration, please reach out to our team at [email protected], and we'll work with you to facilitate your participation in RightsCon.
What if I need funding to travel or participate?
RightsCon will offer a Community Support Fund in 2023, available to those who wish to attend RightsCon in-person or online. The fund will offer direct financial support for in-person participation in Costa Rica (including travel and accommodations), as well as support for online participation (including connectivity, translation and other services).
While we welcome applications from session organizers, facilitators, and speakers, because we ourselves are a nonprofit organization, we are unfortunately unable to guarantee funding, as our resources are limited. We will prioritize applications from communities who are traditionally underrepresented in global convenings. Applications to the Fund will open at the end of January 2023.
If you intend to travel to Costa Rica in June 2023, be sure to check our website as we have helpful information about travel, visa requirements, accommodation, and health and safety protocols.
Get in touch
Have a question about submitting a session? Not sure where to start? Get in touch with us at [email protected] to chat with our team and receive tips and advice directly from the source.
Subscribe to the RightsCon Rundown for program updates, community news, and more.