What's on the agenda
RightsCon Costa Rica is a unique opportunity for local, regional, and international media to engage directly with some of the most influential changemakers shaping our digital future. Here are a few themes to explore: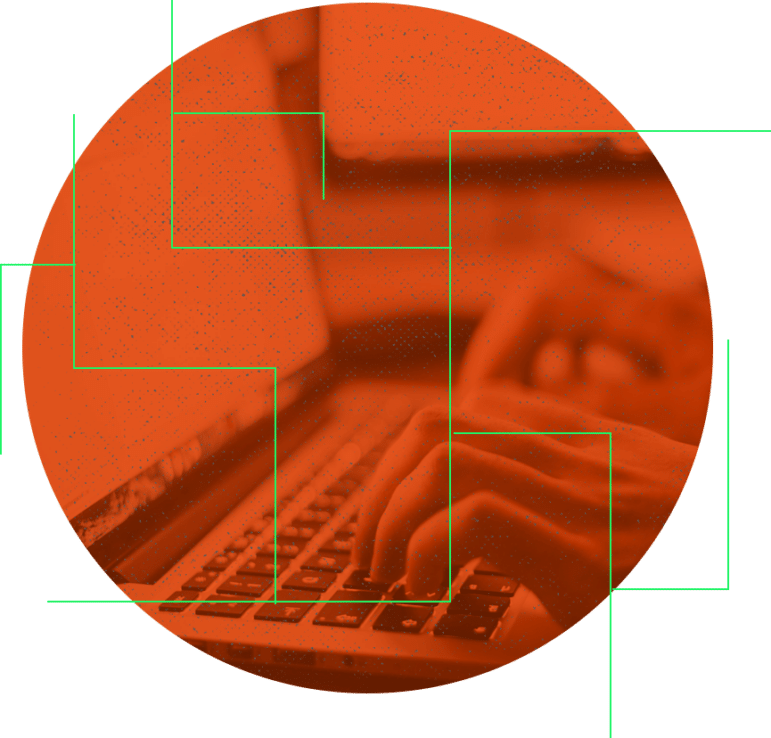 Digital authoritarianism in Latin America and the Caribbean
From Pegasus spyware attacks to targeted internet shutdowns, digital rights are under attack in the region. A combination of digital authoritarianism, techno-solutionism, and inadequate legal frameworks are allowing governments to surveil and criminalize people and communities at risk, including those fleeing from climate disasters, devastating violence, and economic crises.
Explore what's happening in the region with Nikole Yanez, Director, Barracón Digital; Conrado Zepeda, Director of the Jesuit Refugees Service (México); Gabriela Oviedo, Human Mobility Project Coordinator, CEJIL; and much more.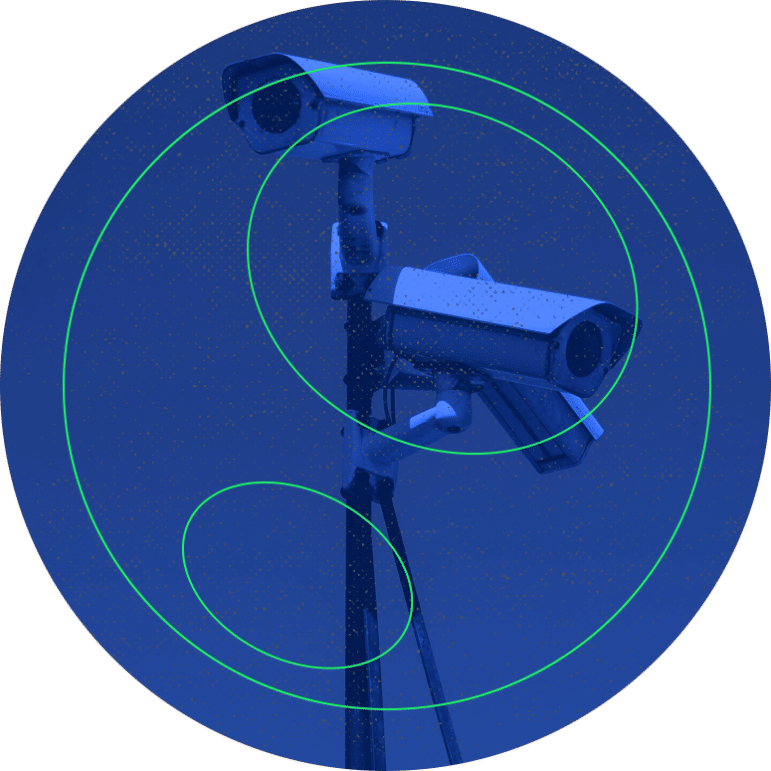 Privacy, surveillance, and encryption
People's data hangs in the balance, invasive surveillance technology is one of the most consequential digital threats to privacy and freedom of expression the world has ever faced, and end-to-end encryption is under legislative attack.
Explore privacy and surveillance with Meredith Whittaker, President, Signal; Evan Greer, Deputy Director, Fight for the Future; Urvashi Aneja, Founding Director, Digital Futures Lab; and through the Privacy and Surveillance and Cyber Norms and Encryption program tracks.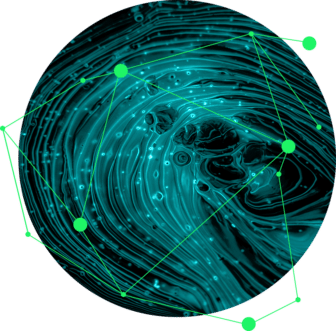 Artificial Intelligence (AI)
As newscycles are filled with optimism about how generative AI will change the world, and foreboding about how it may negatively affect the future, many overlook the ways in which AI applications are already impacting lives and fundamental rights. Respect for the rights of all people must be the first rule for developing and deploying artificial intelligence.
Explore artificial intelligence with Timnit Gebru, Founder and Executive Director, Distributed Artificial Intelligence Research Institute; Abeba Birhane, Senior Fellow in Trustworthy AI, Mozilla Foundation; and through the Artificial Intelligence program track.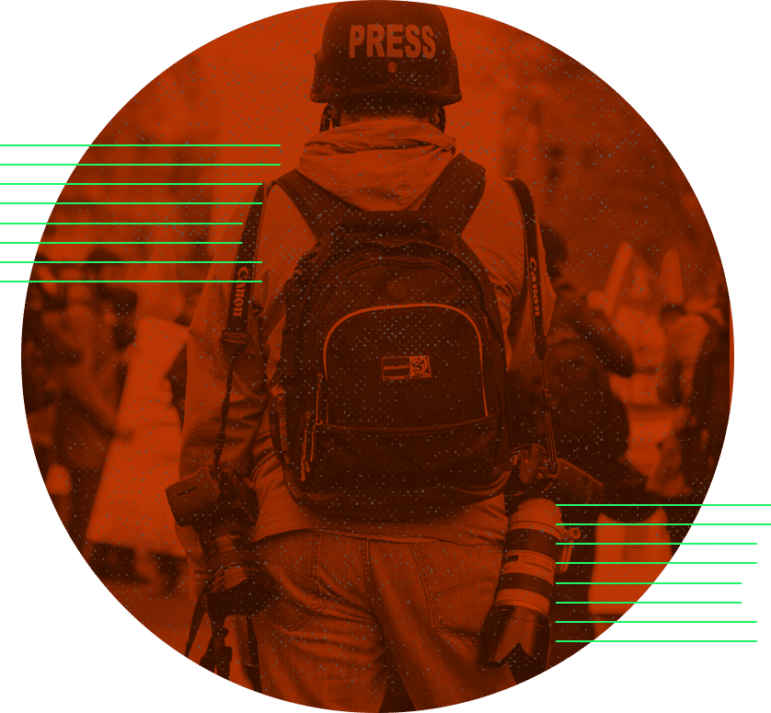 Freedom of the media
Even in the face of brutal authoritarianism, devastating violence, state-sponsored surveillance, stigmatizing discourse, or weaponized legislation, public interest journalism builds resilient civic space and enables democratic exercise. We must protect journalists and human rights defenders. Their work is the first building block and the last line of defense for peace, justice, and democracy.
Explore freedom of the media with Cristi Hegranes, Founder and CEO, Global Press; Gideon Lichfield, Global Editorial Director, WIRED; and through the Freedom of the Media program track.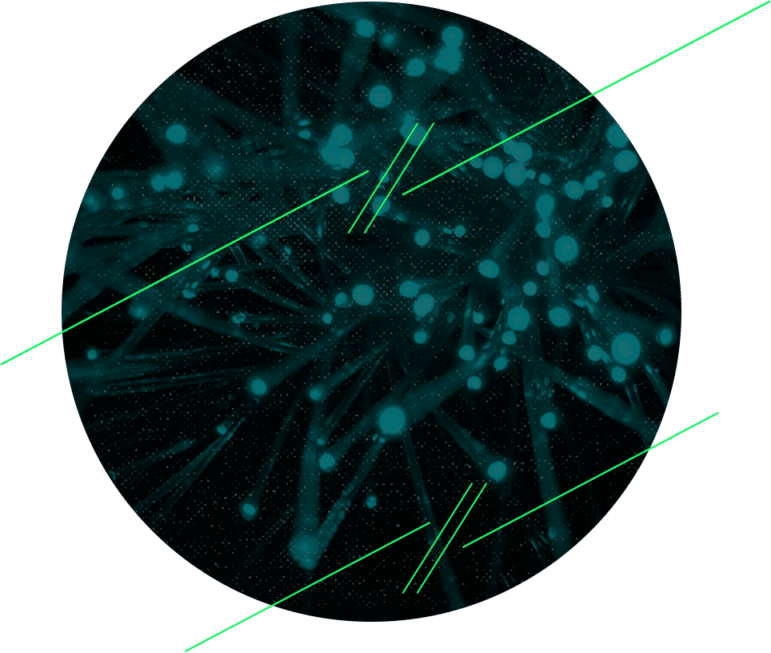 Internet shutdowns and censorship
Internet shutdowns are "intentional disruption of internet or electronic communications, rendering them inaccessible or effectively unusable, for a specific population or within a location, often to exert control over the flow of information." Powermongers wield internet shutdowns to trample free expression, sabotage democracy, and shatter the daily lives of millions of people across the globe.
Explore internet shutdowns and censorship with: Felicia Anthonio, #KeepItOn Campaign Manager at Access Now; Allie Funk, Research Director for Technology and Democracy, Freedom House; and through the Shutdowns and Censorship program track.
Connecting and opportunities for coverage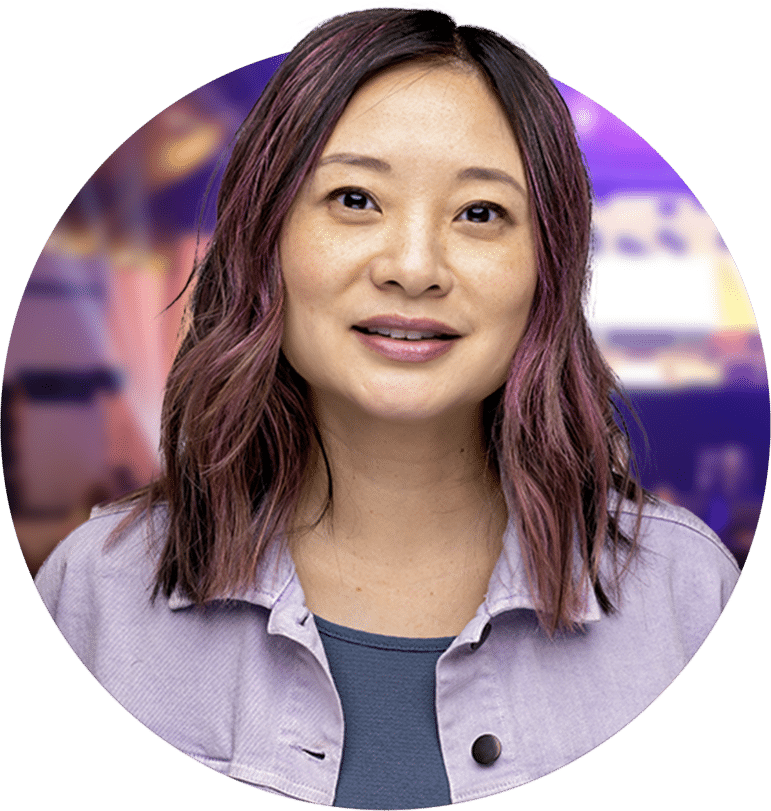 Staying in the know
RightsCon Costa Rica will feature our Studio, serving as a home base for daily conversations, fireside chats, and community spotlights. Hosted by award-winning journalist Melissa Chan, tune in each day to keep informed on the biggest and most pressing issues facing the RightsCon community.

Connecting with participants
RightsCon is all about connecting with people, and this year we're continuing to support your engagement with participants, speakers, and each other.
Online chat feature: contact participants directly online via the RightsCon Summit platform.
Community Village: connect with organizations and companies hosting in-person and virtual booths.

After Dark: unwind and have fun centered around receptions and parties for in-person participants and wellness, or film screenings for online participants.

RightsCon media team: staff are available to help facilitate connections with speakers and other RightsCon participants upon request. Please direct all media requests to [email protected]. At the venue and need a space to interview someone? Reach out!Press emails: we will notify media pass holders of major releases, updates, and press briefings throughout the event.

Social Media
RightsCon action will be taking place on Twitter, Instagram, and Mastodon, so be sure to follow, and tag @RightsCon, @AccessNow, and #RightsCon, when sharing thoughts, chatting with participants, and seeking follow-up connections. Here are more #s to follow and engage with:

Canva for journalists
Canva, a global online visual communications platform on a mission to empower journalists to create meaningful and impactful content with speed, ease, and brand consistency, will be attending RightsCon Costa Rica!Check out the expansive suite of templates and resources.
Canva cares about journalists, the work you do, and the future of journalism and freedom of the media.
Learn more about how Canva is supporting this industry.
Find Canva at:

Video highlights
Many recordings from the Summit's sessions are being shared on Access Now's YouTube channel, and will be accessible long after RightsCon Costa Rica has ended.

RightsCon media hotline
The RightsCon Costa Rica media hotline is live via Signal: +506 8626 5250.
Need a hand connecting with a speaker or thematic expert? Have a RightsCon news story you'd like to share? Contact us on Signalwith your press queries, sharing the following information, and we'll respond as soon as possible:
Name
Affiliation
How we can help
Your timeline
We'll be available between 08:00 and 18:00 Costa Rica time from today, Monday, June 5 until Thursday, 8 June. 
Please take careful note of the following policies and guidelines for participating at RightsCon Costa Rica. Failing to abide by these rules could result in a violation of the RightsCon Code of Conduct and revocation of access to the event. Please also review the participant guide for an in-depth look at how to navigate RightsCon Costa Rica and connect with the RightsCon community.
Identifying as press
Please identify as press at all times — both online and in-person — including in social spaces and private meetings. For those participating online, this should be done by accurately filling out your participant profile, and choosing press in the dropdown menu. Include "PRESS" in your display name, which will also make it easier for participants to find you in the Participants list and connect with you through the in-platform chat if you choose to enable the feature. For those physically attending, it will be clearly marked on your badge
Permission and Attribution
Anonymized profiles online: It is your responsibility to obtain permission from participants and speakers to be quoted, and to ensure appropriate attribution. At the start of each session, organizers may indicate if and how speakers can be quoted. Safety is paramount, and speakers and participants who have their online profile anonymized cannot be described in a level of detail that would make them identifiable.

We encourage you to confirm with session moderators in advance what rules apply. If you arrive late to a session, do not assume it is on the record, as the attribution rules may have already been clarified.
Colored lanyards in person: upon arrival at the in-person RightsCon participants are issued a RightsCon badge that includes their first name, last name, and affiliation. We expect this credential to be worn at all times when inside the venue and RightsCon managed spaces. Participants can choose to have a red or green lanyard.
Importantly, red lanyards indicate that a participant does not want to be photographed, quoted, or recorded in any way. An individual may not want their participation to be documented or made public for various reasons, including their privacy and/or security concerns. This policy applies to all photography, video, or posts that capture individual identity at the summit.
Filming, photography, screen recording, and screenshots
Please be cautious if taking photos, screenshots, or any recordings. Generally, sessions such as In Conversations, Fireside Chats and Dialogues are open to all participants, and attendees may wish to document the interactions in some way. However, many sessions with limited or closed participation — including Workshops, Roundtables, and Private Meetings — should not be recorded in any manner without explicit consent from participants and session organizers.
Please note that we reserve the right to inspect bags and equipment entering the RightsCon venue. Certain types of sophisticated recording or surveillance devices will not be permitted. 
Enjoy RightsCon Costa Rica!